Since 2020, a massive chunk of the global workforce has been forced to work remotely, which continues to a large extent even today. Come 2022, many workplaces are contemplating going fully remote or adopting hybrid working, enabling their workforce to get the best of remote working and the traditional office environment.
Whichever working pattern an organization adopts, one thing is sure; the way we function has changed for the better.
This shift in an organization's working has also highlighted the need for a flexible, well-trained, and efficient workforce that can rise to the challenge and adapt. An employee training program is the organization's best bet to ensure that new employees gain all the right resources and understand their role.
If done right, it can help align the employee's thought process and skills to the role, but global studies even suggest that good employee training programs help new hires stay longer in the organization.
Creating an efficient employee training program, however, is no cakewalk. It takes the right resources, dedication, and most importantly, empathy for understanding what the new hire or trainee might require. At times, it can even seem overwhelming as organizations do not have dedicated resources to get this done.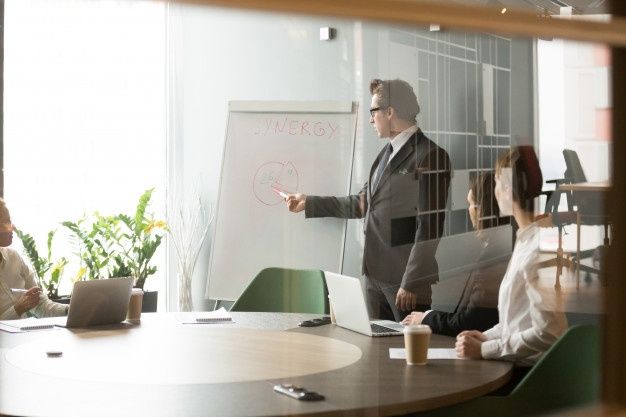 So without further ado, here is all you need to know about creating a successful employee training plan for 2022 that encapsulates all we have learned in the past few months and goes beyond the traditional to be relevant even in a dynamic and changing world.
So What is an Employee Training Plan?
An employee training plan helps the organization outline the strategies, activities, values, needs, and curriculum essential for training its employees in their role and understanding the business.
What is an Employee Training Program?
An employee training program covers the courses, materials, and tools essential for employee training and being practical and knowledgeable in their roles. It also outlines the critical requirements for each employee to understand their objectives and responsibilities better.
The terms 'Employee training plans' and 'Employee training programs' are often used interchangeably, but they are different. A training program is a part of the employee training plan- which means that it is essentially a tool that helps the organization realize its goals and efficiently employ its training plan.
6 Steps to Create a Successful Employee Training Plan

Now that we have covered the basics, let us understand how to create an efficient employee training plan. In simple terms, there are six steps to building a stellar employee training program which are:
Identify your employees' needs
Collate existing resources that add value
Align training to the business goal
Match the method to create efficient processes
Develop and align the overall program for the job role
Measure, reassess and improve
Let's look at the nuances of each step in detail:
1. Identify your employees' needs

The first step in crafting an employee training program requires us to understand and identify the need of the program. Here, we are essentially trying to capture details like:
Why should employees take part in the employee training program?
How will it benefit the employees? What are the key values that you want to emphasize on?
When should the employees undertake the program? Also, after how much duration does the employee have to undergo the program again?
Ideally, employee training programs are undertaken when:
A new employee joins the organization
An employee is being promoted to a senior role
After a specific time period for the entire staff to stay up-to-date about organizational values, strategy, and processes
Change in management
To help understand what the employees expect regarding training, HR or the management can initiate anonymous feedback sessions, interviews, or surveys. This also helps get a perspective on what the employees want and can help make the entire training a lot more efficient and effective.
2. Collate existing resources that add value

Once the need of the program is identified, it is time to start building the materials for the program. Often, the organization has several materials already in place to help highlight a process or understand the company and its values.
By identifying the right resources, both in terms of existing materials and people who can help validate the training, organizations can save a lot of time as they do not have to start from scratch.
Some of the critical questions to answer would be:
Is there existing content that can be reused?
How are teams currently training their resources? What kind of training program is in place, and can there be any improvement in the existing one?
Is there an in-house training curator, or should it be outsourced?
Will the existing training methods, programs, and tools complement the new ones? If not, then what action can be taken?
To help organizations collate materials and create interactive learning options, take the help of good user adoption and training software. The objective is to take existing materials to create a program that has a natural flow, provide information in an engaging manner, and ensure that additional resources are handy for employees to get detailed information about a particular topic or segment.
In case you are feeling overwhelmed, Gyde provides step-by-step walkthroughs, FAQs and materials on the most-used applications in the market, which you can easily use to build your training program.
3. Align training to the business goal

Now that the materials and the need are defined, it is time to understand if the program aligns with your organization's core objective. Any employee training plan should ideally cover topics that help employees understand their role and their organization's vision better. Often, this step is largely missed out or is lost due to vague terminology.
For example, instead of having an objective like 'enabling employees to work productively and efficiently,' the goal should be derived using SMART principles, i.e., Specific, Measurable, Actionable, Relevant, and Time-bound.
So, the business goal from the employee training program could be, "To ensure that employees understand how to use PowerPoint and score at least 75% or above in their assessment". By making the goal specific and mentioning the expected output, the employees taking the program and the ones managing it know what to expect clearly.
4. Match the method to create efficient processes

Every employee learns differently, so the training program should incorporate learning methodologies that are adaptive to their needs. The program should efficiently use a combination of hands-on training and online materials, especially for Gen-Z, millennials, or the digital natives (who are used to technology or are born in an era since technology became mainstream).
Some methods you can deploy for your program include:
Instructor-led training: This could be visual or in-person, where both on-ground and remote workforce can understand a topic similar to a classroom. Make sure you make these sessions short and straightforward by breaking them into bite-sized videos or classes to help learners grasp the concept efficiently. In today's world, instructor-led in-person training is being replaced by online methods, and so a digital adoption platform like Gyde can help break this barrier, making online training just as effortless and seamless.
Gamified Learning: Use methods that tell the employees they are making progress and give points for passing a training effectively before time or going through additional materials. Gamified learning lets the employees understand their progress and enjoy the training program.
Simulation-driven: Enable employees to deploy their learning through assignments, quizzes, or group discussions to implement their knowledge.
Incorporate coaching or mentoring: In a remote world, many employees may feel stuck, and having coaches or mentors for the program helps to do the training a lot quicker. Using a digital adoption platform, you can make sure the trainee has easy access to coaches and trainers by incorporating communication channels in your program to get in touch with a mentor. This helps mentors understand the progress made by the trainee and provide assistance accordingly.
Incorporate case studies and additional materials: Each section should include supplemental materials or resources so employees can understand real-life case studies or see the training in action.
Digital Adoption and Training tools: As we embrace remote working, the new digital workforce needs training on the technology and tools they use daily. This training carried out through digital adoption platforms like Gyde helps employees understand and master the necessary software tools needed for their job roles.
5. Develop and align the overall program for the job role

Once you have finalized the objectives and got the buy-in from the management, it is time to start building the program. Consult internal stakeholders and ensure that your program considers all factors that are part of the objectives you have set.
While you will be focused on ensuring the program covers the organization's goals and values, make sure it also helps the employee understand the expectations from their job role. The department heads or management can help contextualize their expectations, test skillsets and create a customized curriculum for a specific function or department.
The training program should be designed to fit it into their day and is flexible, instead of pushing them to do it off-hours or taking up their productive hours.
6. Measure, reassess and improve

Despite having spent enough time to cover all the aspects of your training program, feedback is still a crucial step. Once the program is deployed, the company should have effective ways to track progress and allow employees to provide feedback on the program.
Research indicates that 80% of workers want their organization to have regular and frequent training, while 1 in 3 employees say their organization's training program is outdated. Thus, it is prudent for organizations not just to create and implement the training plan but also ensure it is updated, and relevant stakeholders are asked to take the revised program again if required.
To understand what your teams want or think of the program, you could use feedback forms or even interactive sessions for post-assessment, which can help you understand key factors like:
Has the participant benefitted from the training?
Are there any aspects that were not covered but should be added?
Can the trainee answer questions related to the program?
Incorporating honest feedback and constant improvement helps to ensure that the program evolves over time. Also, the timely updates help make the program relevant for a longer time, meaning you do not have to do a complete revamp a few years down the line!
With 2022 just around the corner and organizations gearing up for the new year, creating training programs that align with the company's business objectives and strategies is crucial. And while it may seem overwhelming, it is essential to ensure that the entire organization is aligned and understands the company's approach.
So if you are looking to create a seamless employee training plan and take your existing resources to develop interactive learning, Gyde is the way to go. Drop us a line, and we'll help elevate your employee training program to be digital, interactive, and efficient.
FAQs

Why is an employee training plan important for enterprises?
Companies need employee training programs to ensure that their employees are aligned with the organization's goals, values, and strategies. Even if they have been in business for decades, employee training programs help new hires learn about the organization and help existing employees understand the changes taking place in the company.
In addition, as organizations grow and adapt to the changes in the market, they need the training to help employees realign and understand the company's future a lot better.
Who should create employee training programs?
While the primary responsibility of the employee training program lies with Human Resources and other relevant departments, the leadership and department heads should also be involved in the training process.
Effective training programs that involve department heads help make the process of onboarding new employees or upskill existing ones a lot quicker, which indirectly enables these departments to be more productive.
What are the key characteristics of an employee training plan?
When developing your employee training plan, try to include these key characteristics of an efficient training plan:
A skilled training manager
Training alignment with company objectives
Actionable learning and real-life examples
Modern and relevant learning content with options to learn using digital channels
Creative ideas for training initiatives
Reinforcement of what employees learn