The desire to evolve digitally is a shared goal. It's for this reason that many organizations use software systems to simplify their daily processes these days.
In Delloite's study, companies that prioritize and effectively use digital technologies accelerate their growth toward their company goals by 22%.
According to John Chambers of Cisco, "At least 40% of all businesses will die in the next 10 years… if they don't figure out how to change their entire company to accommodate new technologies."
And this fear of lagging behind brings us to the heart of today's discussion.
Here's a sneak peek of what's in store:
What is Digital Transformation?
What are Digital Transformation Tools?
Why Digital Transformation Tools are Essential Today?
12 Next-Gen Digital Transformation Tools for Business Success
How Emerging Technologies Shape Digitalization
What is Digital Transformation?
You already know what digital transformation is. To make sure we're all on the same page, here's the textbook definition:
Digital transformation is a strategic approach that redefines how businesses operate, engage with customers, and stay adaptable in the digital age.
For this transformation to succeed, organizations need to integrate a wide range of tools and technologies (such as cloud computing, AI, IoT, and big data analytics) into the organizational fabric to enhance operational efficiency and agility.
Think of digital transformation as a continuous commitment that requires unwavering support and buy-in from both employees and leadership. This commitment isn't just about adopting the latest technologies; it's a cultural shift that impacts every aspect of an organization.
For employees, this might mean upskilling and reskilling efforts to stay relevant in an ever-evolving digital landscape. On the other hand, leadership may require cultivating a mindset and environment where experimentation and innovation are not only allowed but celebrated.
If you are sailing the same boat, you might have also faced recurring challenges. As rightly mentioned by Delloite, these three key issues might resonate with you:
First, many organizations struggle to keep their data safe, with 41% having trouble in this area.
Second, many companies lack the skills to manage all the changes that come with digital transformation, which is a big issue for 37%.
Lastly, 36% of organizations find it tough to develop solutions that can grow as their needs increase.
Quick Note - The digital transformation tools outlined below comprehensively address these challenges.
They incorporate robust data security measures.
Moreover, some of these tools facilitate change management, equipping companies with the skills required to adapt.
These tools have pricing plans that support scalability, ensuring that solutions can organically grow as the organization's needs evolve.
What are Digital Transformation Tools?
Digital transformation tools represent a fusion of advanced technologies and software solutions designed to automate and optimize fundamental and complex business processes that were traditionally manual.
They are essential for organizations navigating this transformative journey across diverse industries.
From streamlining email setups to embracing paperless operations, these tools form the crux of your digital strategy.
The three pivotal indicators for assessing and refining your overall strategy are:
Careful Selection ensures that your technology choices align with your strategic vision. Rigorously assess technology vendors, track records, and commitment to long-term support and innovation. Opt for partners who share your vision and can effectively support your digital transformation journey.

Successful Implementation ensures that these choices are effectively put into practice. Communicate the changes clearly to all stakeholders and provide the necessary training and support to facilitate adoption. Foster collaboration across different departments and teams.

Effective Adoption guarantees that your digital solutions yield tangible benefits for your organization and its stakeholders. Invest in comprehensive training programs and provide ongoing support to users.  Leverage data analytics to monitor adoption rates, user behavior, and the impact of digital transformation on key performance indicators.
Why are Digital Transformation Tools Essential Today?
The importance of Digital Transformation Tools can't be brushed aside, especially considering that just about 30% of businesses navigate a successful digital transformation.
Honestly, you don't have to be a tech expert, but comprehending the processes and their impact on your digital journey is crucial. The tangible benefits of utilizing these tools include:
More Hours Saved - Streamline tasks, saving time for strategic initiatives.
Better Communication - Ensure everyone stays on the same page.
Heightened Productivity - Accomplishing more in less time
Added Business Value - Better customer satisfaction & market presence.
Higher Profits & ROI - Drives efficiency and innovation
Deep Insights in Trends - Helps you to make informed decisions
Digital Adoption - Promotes better understanding of used applications
After all the advantages, the core lies in identifying which aspects of your business can undergo digital transformation and exploring the array of available tools and technologies that seamlessly integrate into your existing software framework.
Let's begin -
12 Next-Gen Digital Transformation Tools for Business Success
1. Digital Workplace Suites
Workplaces have changed a lot lately. With more people working from home, staying connected and working together has become super important. If your company does remote or hybrid work, you probably use these digital tools.
In a geographically dispersed employee base, leveraging digital workplace tools is no longer a luxury but a necessity.
Popular Digital Workplace Suites:
Google's G Suite: Known for Gmail, Meet, Docs, Sheets, and Chat, all accessible with a Gmail ID. It's user-friendly and free.
Microsoft 365: Offers Word, Excel, PowerPoint, Teams, and seamless OneDrive integration for storage.
Next-Gen Digital Workplace Tools:
Blippar: Utilizes Augmented Reality (AR) to streamline processes and enhance user experiences. Cisco's success is a testament to its impact.
Meta's Horizon Workrooms: Exemplifies Virtual Reality's (VR) potential for immersive, collaborative meetings, connecting in-office and remote teams.
What will change?
By using these tools, you'll see benefits such as:
Improved collaboration
Quicker decision-making
Enhanced creativity
Streamlined Overall Management
2. Process Automation Tools
Traditionally, Business Process Automation (BPA) aimed to enhance back-end efficiency by assuming control of repetitive and time-consuming tasks.
However, today, BPA has evolved beyond its former role as a mere Business Process Management (BPM) component. It has ascended to a pivotal position, propelling BPM and serving as a foundational pillar of any journey toward digital transformation.
Popular Process Automation Tools:
Integrify excels in process collaboration, and Kissflow offers strong process reporting capabilities.
Flokzu specializes in creating flexible workflows, while Jira Work Management is ideal for task management.
Next-Gen Process Automation Tools:
UiPath - RPA+AI tool that connects systems, processes, and teams into a radically more efficient and cost-effective way of operating.
What will change?
If you're considering automating any system, be it an existing or a new process or tasks that individuals perform but shouldn't need to, process automation tools are a must. You'll see some awesome shifts in your company culture with the following benefits:
Accelerated transformation
Major cost savings
Greater resilience
Higher accuracy
Improved compliance
Boosted productivity
Happier employees
3. Customer Relationship Management(CRM) Tools
CRM tools are pivotal in business operations. They allow for the efficient tracking of leads as they move through the sales pipeline and provide insights into the productivity of Sales Development Representatives (SDRs), ensuring quota targets are consistently met.
Popular CRM Tools:
Pipedrive is acclaimed as the best CRM for newcomers, offering user-friendly features, while Zoho CRM stands out as the best budget CRM.
Salesforce is recognized as the best overall CRM, while Monday.com excels as an end-to-end sales CRM, providing a seamless platform for managing the entire sales process.
Next-Gen CRM Tools:
EinsteinGPT - AI-powered CRM tech uses AI for dynamic content in sales, service, marketing, commerce, and IT.
ChatSpot - It aids sales, marketing, and service pros with automation, simplifying CRM tasks and decisions.
What will change?
As businesses evolve, so should their tools. CRM tools have become essential, especially when managing customer relationships on a larger scale.
In today's tech-driven world, the cloud is omnipresent, and CRM tools continue to improve. Here are some key benefits you can expect:
Enhanced Sales Planning
Efficient Target Management
Streamlined Regional Control
Simplified Subscription Systems
4. Human Capital Management(HCM) Tools
Your employees, often called human capital, are a critical asset for your organization. HR and Learning and development (L&D) professionals are pivotal in managing various aspects of employee engagement, from handling leave applications to more intricate tasks like onboarding.
The significance of a robust, user-friendly, and straightforward Human Capital Management (HCM) Tool cannot be overstated for enterprises with a substantial workforce.
Popular HCM Tools:
Workday - It's a cloud-based platform that empowers organizations to streamline HR processes, enhance workforce insights, and drive strategic decision-making.
SAP SuccessFactors - Combines global benefits administration, extensive global coverage, and great local compliance into one powerhouse HCM solution.
Next-Gen HCM Tools:
ADP Next-Gen HCM - This "cloud-native" platform is constructed on cutting-edge, containerized services, harnessing the latest cloud technology.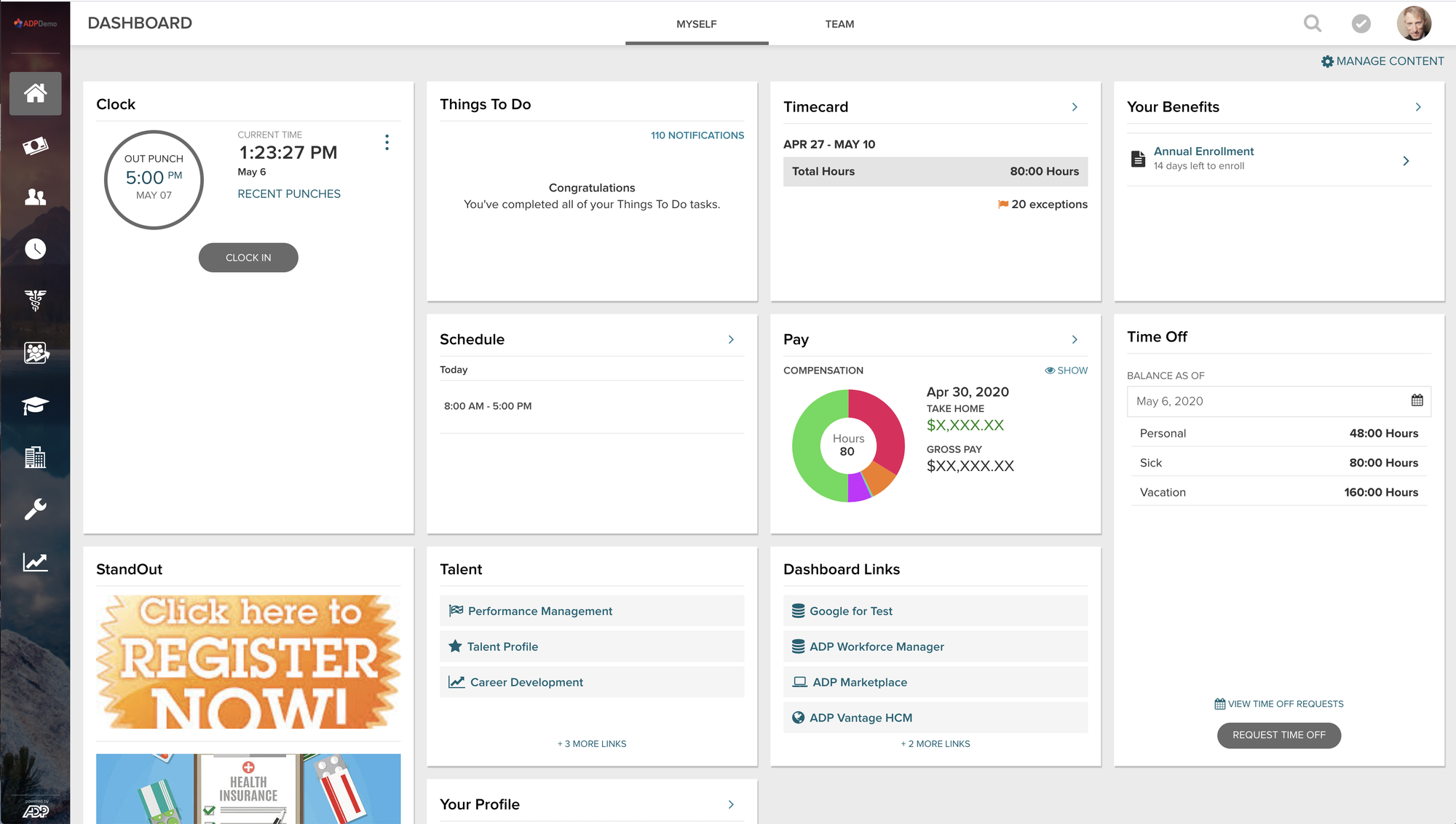 Darwinbox - Darwinbox offers comprehensive talent solutions, leveraging AI capabilities for talent acquisition with stack ranking, personalized interview assistance, and candidate bots.
What will change?
So much has already changed we see a "back-office" system for HR managers become an entire suite of employee-facing systems. Some benefits you'll see are:
Simplifies benefits administration
Prioritizes data security
Provides a Centralized platform
Support performance management
Enhances employee adaptability
5. Employee Self-Service(ESS) Tools
ESS tools are a subset of HCM systems, focusing specifically on providing employees with self-service access to their HR-related information and tasks. For companies seeking to improve employee engagement and empowerment, ESS tools may be a priority to give employees greater control over their HR interactions.
Popular ESS Tools:
Day Off - A specialized vacation tracker tool empowers employees with the flexibility to manage their leave requests independently.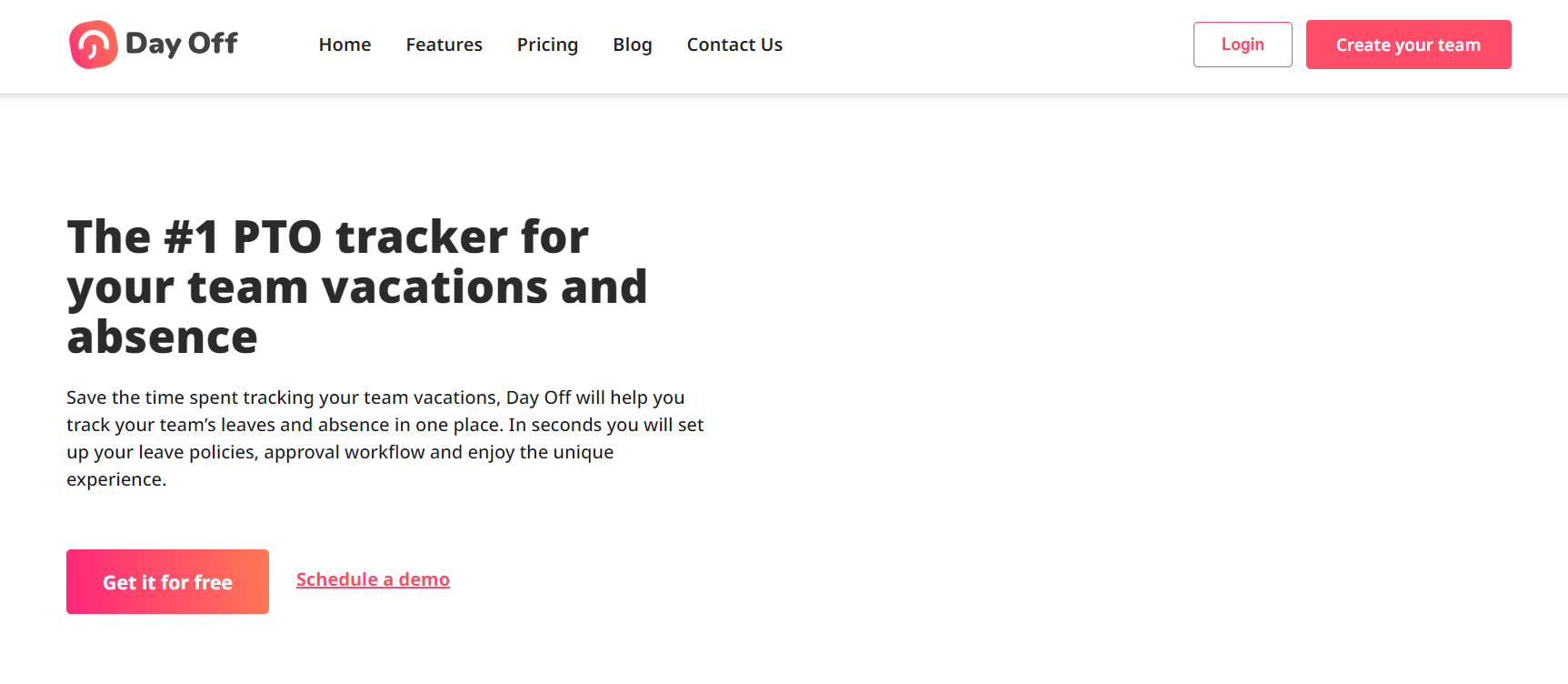 Rippling - A comprehensive platform where employees have the autonomy to independently update personal data, access payroll information, electronically sign documents, and enroll in benefits directly through the platform.
ESS, an extension of HCM, hints at the future direction of HCM evolution. Furthermore, incorporating AI-driven chatbots armed with Natural Language Processing (NLP) capabilities facilitates seamless, natural language interactions between employees and the HCM system.
What will change?
Leveraging HCM and ESS solutions amplifies your digital transformation efforts in the HR/L&D sector. HCM covers the broader HR functions, such as talent management, payroll, and analytics, while ESS focuses on empowering employees with self-service capabilities.
6. Payroll Management Tools
Payroll Management Tools are often integrated with larger HCM systems or ERP (Enterprise Resource Planning) software. As the name suggests, it specializes in payroll-related tasks, such as calculating and processing employee salaries, deductions, and tax withholdings. It's again a subset of HCM.
Popular Payroll Management Tools:
Gusto - It provides payroll, benefits, and compliance features, catering to small to mid-sized enterprises, focusing on a user-friendly interface.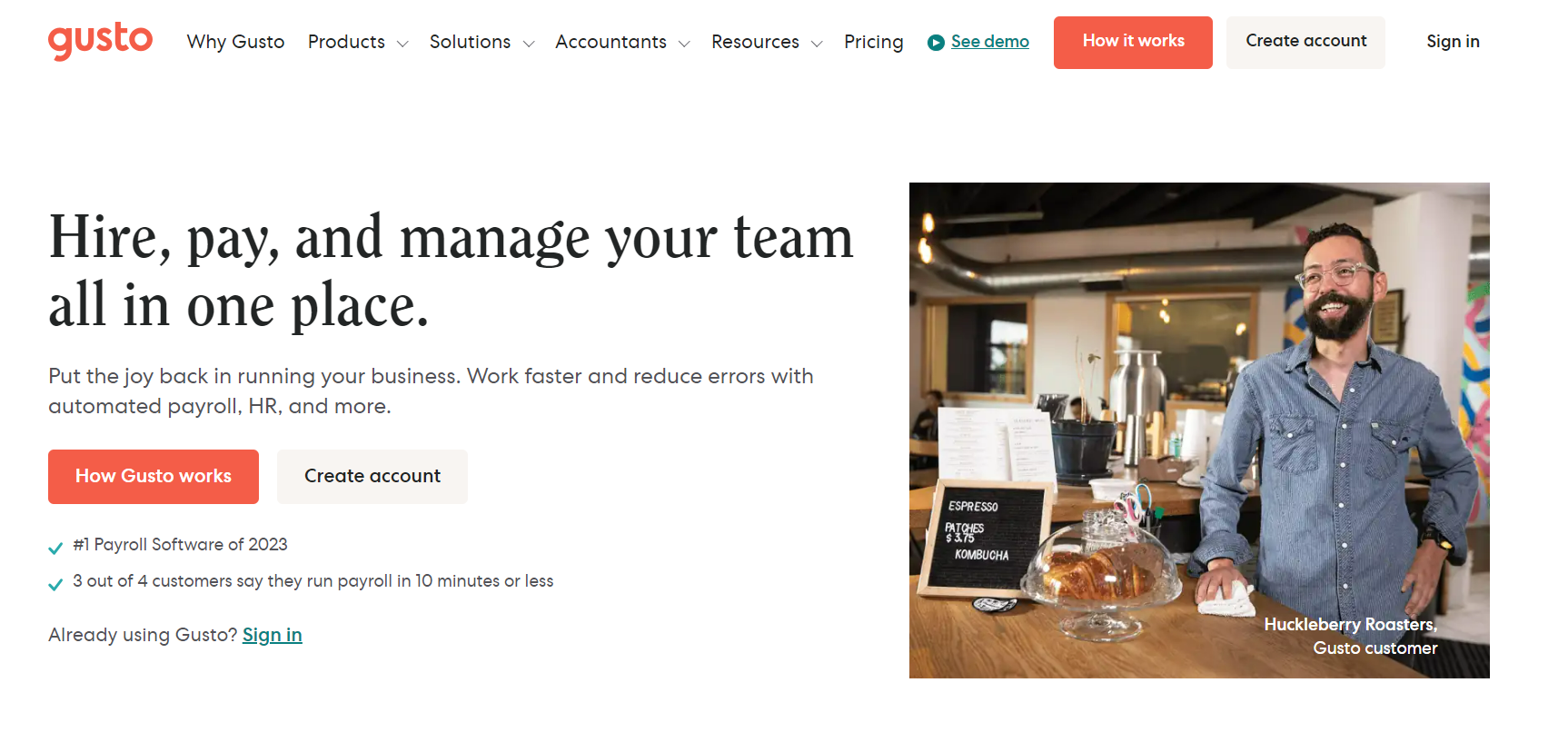 OnPay - It offers comprehensive online payroll software, granting employers the flexibility to process payroll from any location, and it even offers a free trial.
What will change?
Accurate and Timely Payments
Stay compliant with labor laws
Maintain financial transparency and control
Enhanced Employee Morale
7. Data Storage Tools
If you already have a data storage solution, the abundance of information may prompt you to explore more effective options. These tools assist with tasks ranging from resource monitoring and simple organization to capacity planning, enhancing overall data management.
Popular Data Storage Tools:
Google Drive offers an ample 15 GB of free storage, surpassing Dropbox's 2 GB and OneDrive's 5 GB limits for free users.
Sync is an excellent security-focused option, offering end-to-end encryption and two-factor authentication for added protection.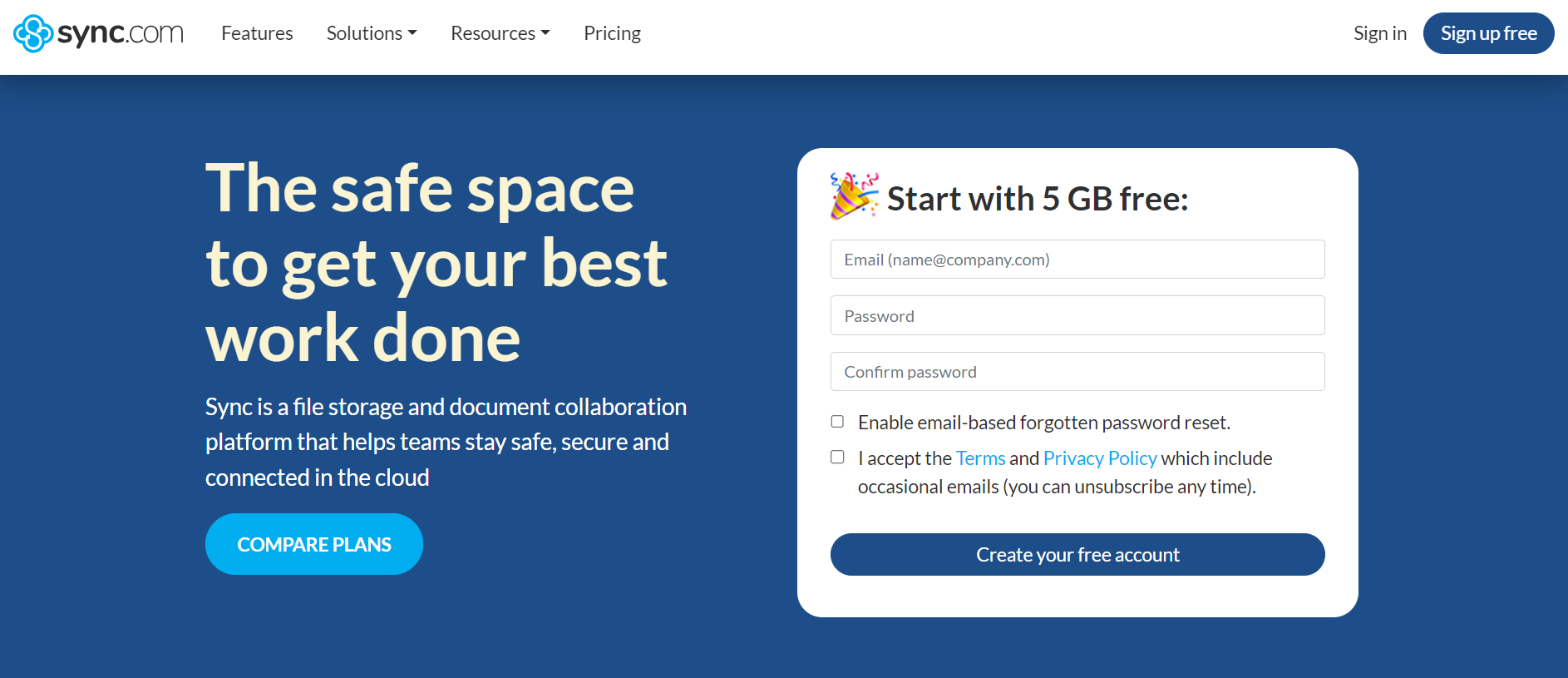 Next-Gen Data Storage:
Helium Drives: They use helium instead of air, reducing power consumption due to less air resistance, but they remain costly.
5D Optical Storage: It offers long-term data preservation, with data encoded in the size and orientation of imprinted structures, providing five degrees of freedom for storage.
What will change?
More Effective Electronic Data Storage
Security of Electronic Storage Data
Enables Greater Visibility
Data Becomes More Accessible
8. Project Management Tools
In any project, there's a lot of work to be done, from planning to tracking progress and finishing it successfully.
In a hybrid work setup where people work independently, project management tools serve as lifelines for managers and leadership – providing real-time insights into project progress and ensuring everyone's on the same page.
Popular Project Management Tools
Airtable and GanttPro offer specialized features such as advanced technical capabilities and Gantt chart focus.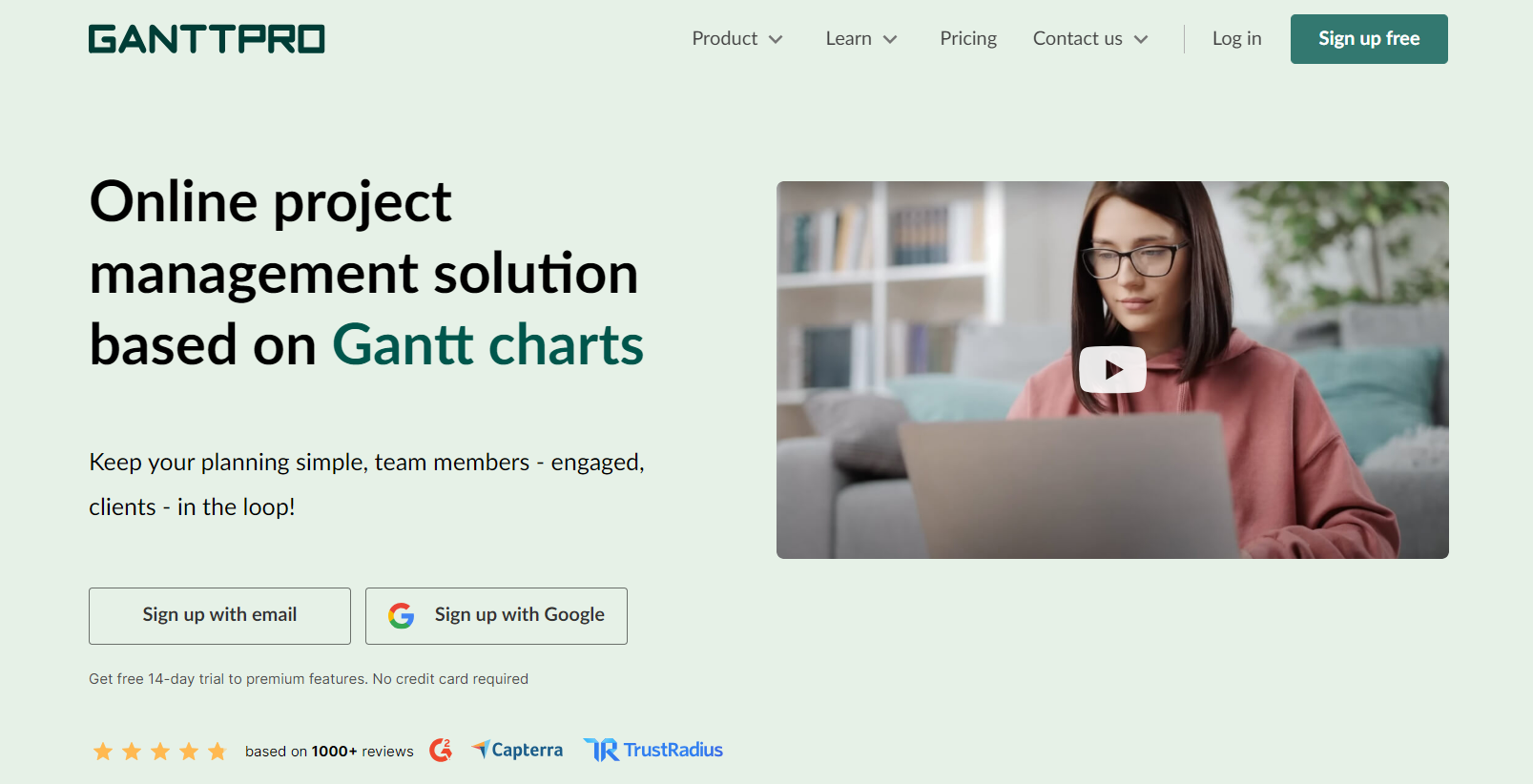 Todoist is an established task organization app with integrations.
What will change?
Consider the advantages:
Tailored Adaptation to fit unique needs.
Swift Performance with minimal delays.
Comprehensive Insight on work at all levels
Streamline tasks for faster results
Moreover, PMI predicts a growing demand for approximately 88 million project-related professionals by 2027, highlighting the increasing significance of these tools.
9. Digital Accounting Tools
Digital Accounting Tools, a subset of Financial Management Tools, offer adaptability for businesses of all sizes. Accountants, financial analysts, and Chief Financial Officers (CFOs) often streamline their work using these digital accounting tools.
Small startups benefit from basic bookkeeping and record-keeping, while large corporations leverage advanced features for comprehensive financial management.
Popular Digital Accounting Tools
FreshBooks is a cloud accounting software for small to medium businesses, known for being user-friendly and providing stellar customer support when needed.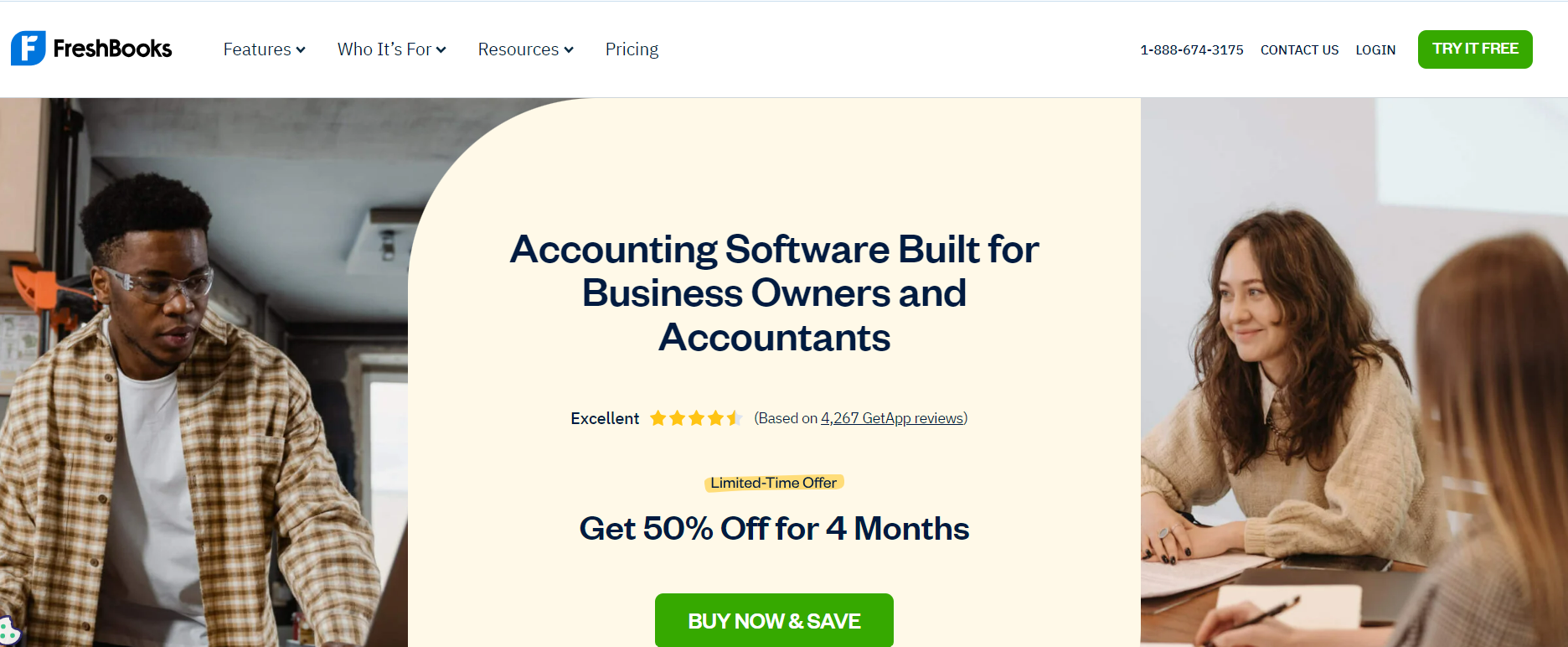 Xero provides a comprehensive range of accounting tools, including bookkeeping, paperless expense management, and multi-currency payment options.
Next-Gen Digital Accounting:
Blockchain is famous for improving supply chains but can also be a game-changer for accounting. There's a chance to shape how we use blockchain in the future and create new accounting solutions and services with it.
What will change?
Capturing financial transactions.
Producing financial statements and tax documentation.
Overseeing both payable and receivable accounts.
Balancing bank statements.
10. Content Management Software(CMS) Tools
Most modern CMS systems began as basic blogging tools but have evolved to serve as website builders, hosting services, and e-commerce platforms. A good CMS should assist in content and media management and offer affordability, SEO tools, and customization features.
Popular CMS Tools
CMS Hub, a HubSpot product, stands out for its impressive features, top-notch security, and user-friendly hosting.
Wix offers ready-to-use templates and free basic CMS features, while WordPress is renowned for its widespread adoption, especially in large ecosystems.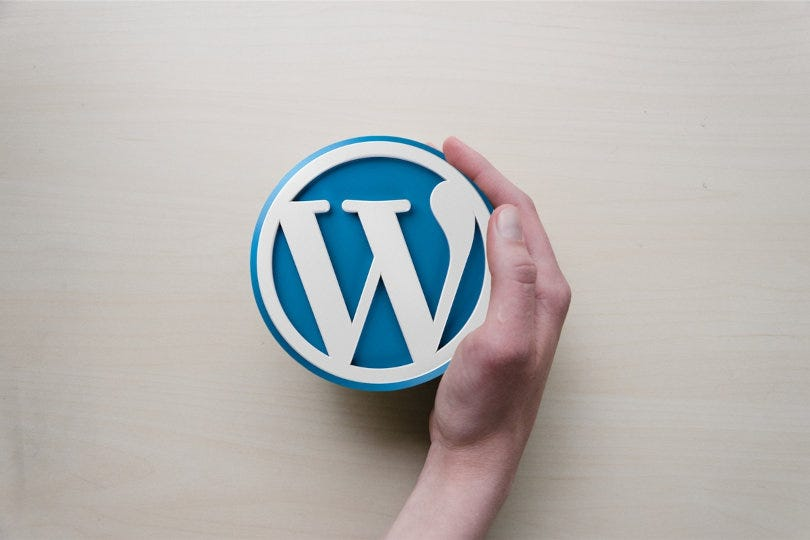 Next-Gen CMS:
Content management systems (CMS) have evolved over several decades, with trends catering to both technical and non-technical users. One forward-looking trend is the concept of a headless CMS.
It separates the back and front end, enabling integration with various front-end platforms through APIs. This facilitates content distribution across multiple channels (omnichannel) and accommodates different output formats, such as web pages, mobile apps, and IoT devices, ensuring flexibility to meet changing user requirements.
What will change?
Users can take satisfaction in these benefits of a content management software tool:
Enhances the visibility of business pages on search engines.
Ensures a uniform brand identity and seamless navigation.
Streamlines page management for efficiency.
Allows convenient access and updates to the website from any location.
11. Knowledge Management Tools
Knowledge-based software is ideal for structured and specific information needs, facilitating organized access to FAQs, guides, and troubleshooting content. On the other hand, wiki software encourages collaborative content creation and editing, making it perfect for open-ended projects and brainstorming.
Document Management Systems (DMS) are vital for efficient document organization and version control. Learning Management Systems (LMS) empower organizations to create, deliver, and track online training courses.
Finally, Decision Support Systems (DSS) provide advanced data analysis tools for complex decision-making. Each software type serves distinct purposes, so adopting the right one can greatly enhance your enterprise's knowledge management and operational efficiency.
Popular CMS Tools
We have done a separate blog on all the top knowledge management tools available on the market, and you can check it out for more information.
Bloomfire is a platform for internal knowledge-sharing and management, facilitating the creation, storage, and sharing of content within companies.

Document360, on the other hand, is a user-friendly knowledge base software with robust features that demand minimal customization.
Next-Gen Knowledge Management:
In knowledge-based software, two promising trends are emerging:
Knowledge mining is a cutting-edge AI-driven approach that leverages built-in services to rapidly extract hidden insights from data, enabling users to access better and utilize unstructured information for critical business decisions.
Chatbot technology is making significant strides within knowledge base software, offering real-time assistance and natural language interactions.
Tools like Knowmax showcase this innovative chatbot feature, empowering employees to have conversations and access information effortlessly via text or speech, acting as personal assistants on various platforms like Teams, Skype For Business, and Skype, ultimately enhancing productivity and user experience.
What will change?
Enterprises benefit from knowledge management tools in several ways:
Seamless Knowledge Sharing
Access to structured knowledge
Reduced support costs
Assist in employee onboarding and training,
Reducing the burden on support and HR teams
12. Digital Adoption Platforms(DAPs)
The last and perhaps most crucial digital transformation tool we'll discuss is the Digital Adoption Platform (DAP). While all the previous tools have merits, their true potential is only unlocked when users can use them effectively—a process often referred to as software adoption.
FYI – Software adoption is best achieved through digital adoption platforms(DAPs).
What sets DAPs apart is their ability to provide intelligent guidance, informative tooltips, and seamless navigation assistance directly within the software application.
Think about the lengthy SharePoint presentations or hour-long video recordings to train employees. Now, with a well-integrated DAP, users can become adept at using new or existing applications within the application itself. Make your users learn any software without constantly switching tabs and wasting time.
DAPs act as a bridge between technology and the users. By minimizing the learning curve, simplifying training and onboarding, and making software usage more intuitive, DAPs contribute significantly to maximizing Return on Investment (ROI) from software investments.
Next-Gen DAP:
In a market teeming with various Digital Adoption Platforms (DAPs), including options like Whatfix and Walkme, we offer a next-gen and easy-on-your-pocket alternative which is Gyde.
Gyde is a Digital Adoption Platform that eliminates the need for long software training sessions and complicated presentations. You can bid farewell to those old training methods, as Gyde seamlessly integrates with any application your users aim to master.
Below, you'll see how Gyde works with a complex application like SAP SuccessFactors. Within Gyde's panel, users can access a wealth of micro-content seamlessly embedded within the application interface. As an added bonus, the audio-visual walkthroughs and informative help articles are available in multiple languages so everyone can understand them.
What will change?
With digital adoption platforms at your service, you'll experience advantages such as:
Reduced training time
Shorter learning curves
More "AHA" moments during onboarding
Faster ROI
Less employee confusion
5 Emerging Technologies That Shape Digitalization
Understanding upcoming technologies is not just a strategic choice; it's a necessity for digital transformation strategy planners. The next-generation tools we've discussed in this blog are tangible examples of how these technologies are applied in the real world.
Acknowledging their significance is key to gaining a competitive edge by aligning your organization with market trends and customer expectations, especially as these technologies become more pervasive.
This knowledge empowers businesses to boost efficiency, foster innovation, mitigate risks, enhance the customer experience, and position themselves as magnets for top talent.
1. AI(Artificial Intelligence) & ML(Machine Learning)
AI is an enabler. It can perform tasks that typically require human intelligence. Meanwhile, ML is a subset of AI. It empowers systems to learn from data and improve their performance over time.
AI and ML are transforming industries with their ability to analyze vast datasets and make predictions or automate tasks. AI/ML creates efficiencies and insights across various sectors, from healthcare diagnosing diseases to finance optimizing investments.
2. Robotic Process Automation (RPA)
Robotic Process Automation (RPA) is a transformative technology that automates routine and rule-based tasks. RPA streamlines repetitive tasks through software robots, allowing businesses to reduce costs and improve accuracy.
Industries like finance, HR, and customer service embrace RPA to automate workflows and enhance productivity.
3. Internet of Things (IoT)
The Internet of Things (IoT) has emerged as a digital game-changer. IoT involves connecting devices and objects to the internet, enabling them to collect and exchange data.
IoT connects everyday devices to the internet, enabling data collection and analysis. This technology revolutionizes manufacturing, agriculture, and logistics by monitoring and controlling physical assets and processes.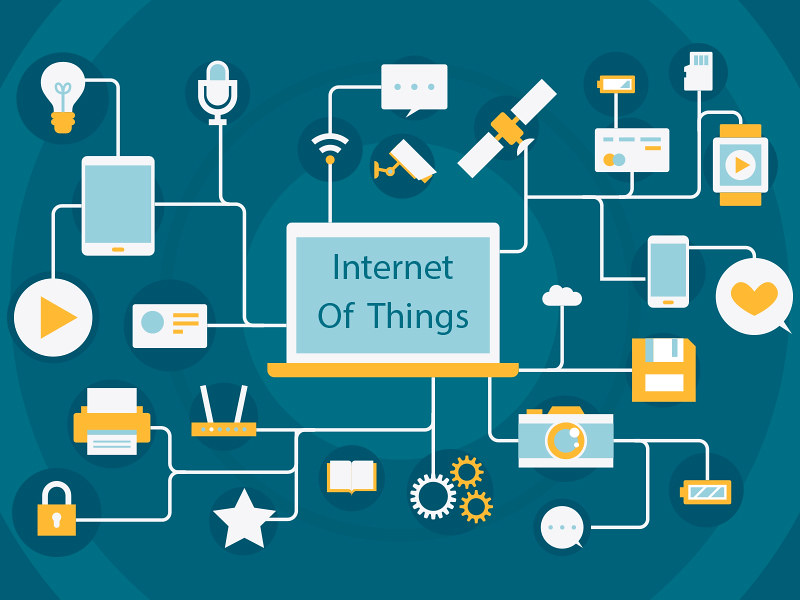 4. Big Data Analytics and Cloud Computing
Big Data Analytics and Cloud Computing have emerged as cornerstones of digital transformation. Big Data Analytics involves processing and analyzing vast amounts of data to extract meaningful insights. Cloud Computing provides the infrastructure and resources needed to store, manage, and process this data efficiently.
Big Data analytics and cloud computing work hand-in-hand to efficiently manage and analyze vast amounts of data. These technologies profoundly impact the e-commerce, marketing, and cybersecurity industries, where data-driven decision-making and scalability are critical.
5. Extended Reality (VR, AR, MR)
Extended Reality (XR) is an umbrella term encompassing Virtual Reality (VR), Augmented Reality (AR), and Mixed Reality (MR). Each of these technologies offers a different level of immersion and interaction with digital content.
These technologies are reshaping industries such as gaming and entertainment and training and simulation in sectors like education and healthcare.
Meet Gyde: Modern Support for Seamless Digital Adoption
You've heard about the importance of digital adoption platforms in enhancing the efficiency of your CMS, CRM, digital accounting tools, and more. But where do you begin?
As mentioned earlier, Gyde is the ideal software training and onboarding tool. It also serves as a knowledge base software, bringing all your help resources together in one place, along with proactive guidance to make user experience smoother.
Let's look at Gyde's standout features:
Multi-app Integration: Gyde is incredibly versatile. It seamlessly integrates with multiple applications, making it adaptable to various software environments.

Audio-Visual Walkthroughs: With Gyde, you can create audio-visual walkthroughs that assist your users proactively in navigating complex interfaces right within the application and help them complete tasks efficiently.

Custom Analytics: We empower you to gather customized insights. It helps you understand how your team uses these tools, which can be invaluable for decision-making.

Contextual Help Articles: Providing on-demand knowledge base support 24x7, Gyde's widget provides contextual help articles that encourage self-help and speed up issue resolution.

Multilingual Support: Gyde supports all languages(Indic, European, Asian, and more). Furthermore, the audio is available in different accents, allowing you to reach a global audience.
So, what's the holdup?
Take action today! You'll be able to see how it works in a 15-day free trial.
Get in touch with one of our experts for a no-obligation digital adoption consultation. Discover how Gyde fits into your digital transformation plans and enhance your digital adoption journey.
FAQs
How do I choose the best digital transformation tools for my business?
Choosing the best digital transformation tools for your business involves a strategic approach. Firstly, assess your specific business needs and goals. Identify areas where digitalization can enhance efficiency, productivity, and customer experiences. Then, research and evaluate available tools, considering factors like scalability, compatibility with your existing systems, ease of integration, and vendor reputation.
What are the future of digital transformation tools?
Stay up-to-date with emerging technologies as the future of digital transformation tools will likely involve advancements in artificial intelligence, machine learning, and the Internet of Things (IoT), which can offer predictive analytics, automation, and data-driven insights.
How can I use digital transformation tools to improve my employee engagement?
To improve employee engagement, use digital transformation tools to streamline communication, offer flexible remote work options, and provide employee development opportunities through e-learning platforms.
What are some open-source digital transformation tools?
For open-source digital transformation tools, explore options like ERPNext, SuiteCRM, and Odoo, which offer cost-effective solutions for various business processes while allowing customization to fit your unique requirements.