When SaaS and digital product providers put out their products in the market, they need to monitor their performance. This means that it's not only about making a sale and closing a deal; you also need to consider many other aspects.
User retention analytics is key to feeling the pulse of how users react to your digital product in the market. Your digital products' post-sales performance can be best gauged by using user retention rate metrics. It is important to know how to measure the retention rate, but we'll get to that later in this article.
What is User Retention?
By user retention, we mean measuring the growth of digital products that exist in the market. User retention, also known as "cohort retention," is data taken from how users use digital products in real-time.
There are multiple benefits to getting access to data in real-time. It enables you to use predictive systems that allow you to respond appropriately and make necessary adjustments.
The average user image stands at about 40%. But at the end of three months, you may be looking at 30% at best. So, these are the kinds of metrics typical of user retention. As a provider of digital products, I would suggest that you at least try to achieve these figures.
So, as you can see, the user retention rate goes beyond the sale of a product. It delves deep into the point where the user becomes comfortable and follows a particular usage pattern.
Your ultimate goal should be to provide real value to customers who will continue to use your products and get delighted by them, earning you long-term loyalty in 2023 and beyond.
User Retention vs. Customer Retention
You may have also heard of the term "customer retention." The difference is quite simple. User retention is all about anyone who uses your product regularly. Customer retention gives you the details of customers who regularly pay for your products, like paying for an annual or monthly subscription.
However, user retention and customer retention are the same in financial terms. With both, the user pays for a product.
But if you consider user retention exclusively, it delves into many more metrics that tell you how the product in question is being used.
Statistically, very few companies spend more time and funds tracking user or customer retention. According to the digital marketing blog Semrush, only 18% of companies focused on customer retention in 2021.
source: Semrush
User Retention vs. Churn
A major consideration while looking at user retention is "churn." Churn is the users that you lose expressed in a percentage.
For example, you can have customers who did not renew their subscriptions. Or, you may have users who even deleted your app for various reasons. A rare scenario could be when a customer terminates the subscription. It is uncommon because here, the customer loses money.
If you have a high churn rate, it could mean that customers hold your product in low esteem. Or, perhaps your product falls short in various ways. It's a red flag and an indication for you to go back to the drawing board and look for flaws that could be corrected to improve your product.
Why is User Retention Important?
It is important to know how to measure the retention rate. Acquiring this can be an expensive proposition for SaaS or digital product providers. The process can take years before the customer starts to show a profit.
With this in mind, it's essential to keep a tab on the user retention rate. Here's what you need to consider:
An increase in customer retention by 5% can result in an increase of 25% to 95% in profits.
You stand a better chance of convincing your existing customers to continue using your products than if you were to try to sell your ideas to new customers.
Retaining existing users is a more cost-effective solution than acquiring new users. You can keep your existing users engaged by adding a few new features to your product. Throw in a referral scheme, and you will have them getting you new users without much extra effort from your side.
Stages of the User Journey
Now that we have defined user retention, and understood how it applies to a customer, let's have a closer look at the customer's journey as they move towards this objective.
There are three stages to user retention:
•    User onboarding
•    Activation
•    Habit Forming
1. User Onboarding
In this initial stage, your customer has recently signed into your product and is getting used to it. It is in your interest to make onboarding a simple and seamless process. It helps the customer to move to the next level easily and efficiently.
If your onboarding process is complicated and lengthy, the customer could very well lose interest, and you could very well lose a potential customer.
2. Activation
This is the stage where your customer starts using your product and enjoying the benefit of the technology. It is that moment when they see how your product improves the way they do things and how it benefits them daily.
3. Habit Forming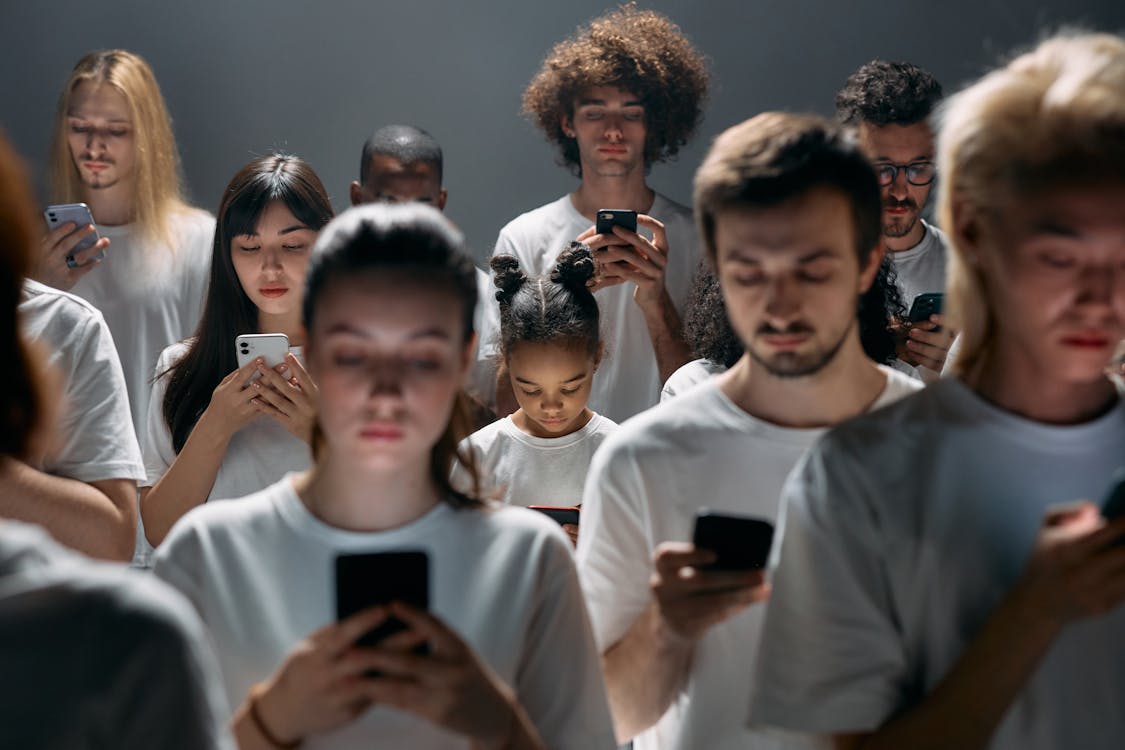 Source: Pexels.com
This is the most critical phase where the user gets habituated to your product. It becomes a part of their daily, weekly, or monthly routine. In this phase of user retention, the customer becomes dependent on your product and may even involve others in using it.
Deloitte published a survey of 11,500 global consumers, out of which 34% of the respondents felt that knowledgeable customer service helped them make a purchase decision.
It proves that customer service is a vital component of the process.
By now, your customer has become a regular and registered user and has completed the user retention cycle.
How to Measure Retention Rate
Measuring user retention rate involves a set of variables. To know how to measure retention rate, you pick up various parameters of your products. You can move across timeframes, use different times, or measure different moments in time.
For example, immediately after a product launch or following the product's onboarding period. You can also classify your metrics on the meaning of retention, which can vary depending on particular aspects.
Here are a few types of retention as follows:
Full Retention
Full retention refers to those users who use your app daily. Because of their uniform usage, you will find it easy to measure.
The formula for full retention rate is:
Nf1/Nf2
Where Nf1 = Number of users who utilized your product or service daily during the stated period and
Nf2 = Number of users who initially utilized your product or service on the first day of the stated period
Classic Retention
Classic retention is for users who return to your app, perhaps on a particular day during a fixed period. For example, if you consider thirty days, you will only consider users who use your product on the 30th day.
It doesn't consider any users who used your app on any other day of the month. It is a very specific metric.
The formula for classic retention is:
Nc1/Nc2
Where Nc1 = Number of users that utilized your product or service on a particular day and
Nc2 = Number of users who initially utilized your product or service on the first day of the stipulated period
Rolling Retention
Here, you have users returning on a particular day, and you will have them coming back multiple times during the period specified by you. So, here you see more flexibility than with the previous two methods.
The formula for rolling retention is:
Nro1/Nro2
Where Nro1 = Number of users utilizing your product or service after a particular day and
Nro2 = Number of users who initially utilized your product or service on the first day of the stipulated period
Return Retention
The most flexible method this approach considers is a user who returned at least once during the period you specified. It can happen anytime during the specified time. It will still be considered a valid data point for calculating your user retention rate.
The formula for return retention is:
Nre1/Nre2
Where Nre1 = Number of users returning to your product or service a minimum of one time during the stipulated period and
Nre2 = Number of users who initially utilized your product or service on the first day of the stipulated period
According to figures published by Statista, user retention rates of mobile phone users could be estimated by recording the number of mobile phone downloads between 2016 and 2021.
There was an increase in mobile phone downloads from 140.68 billion users in 2016 to 230 billion in 2021.
User Retention Improvement Tips
If you want to achieve a higher-than-average user retention rate, your product needs to perform well. It should add value and purpose to those who use your product. How are you going to do this? Well, there are quite a few ways – here are a few of them:
1. Make the Onboarding Experience Simple
When dealing with customer onboarding, you need to educate them about your product. You should not have them go through the rigmarole of complicated procedures.
It implies that you need to give them sufficient information and impress them initially. That way, they will be motivated to proceed further.

To help them with onboarding, Gyde - a Digital Adoption Platform (DAP), provides on-screen audio/visual walkthroughs that give the customer interactive and personalized guidance.
The process involves assisting them with products features with step-by-step voice assistance, byte-sized training videos & rich help articles. It creates self-supported guidance right within the application that makes your customers feel comfortable with your product from the very beginning.
2. Take the Help of Cohort Analysis
This type of analysis is a data-driven method that pulls data from various segments or "cohorts." It gives you details like demographic data, acquisition date, etc.
For example, you would typically want users to invest more time using your app through incentives. Many online tools can help you in conducting cohort analysis. There is even a provision in Google Analytics to provide you with cohort analysis figures.
3. Make Your Intuitive IU Simple
Utility Infrastructure (UI) is the shared IT infrastructure architecture that you would use to build up your users' interface. It might sound like highly-technical jargon, but it simply means that you need to adjust your technical interface according to your audience.
For instance, apps meant to be used by older adults should have buttons designed for less dexterity. You also need to make sure that your products' features get highlighted adequately without getting cluttered by unnecessary features.
3. Hooks That Promote User Engagement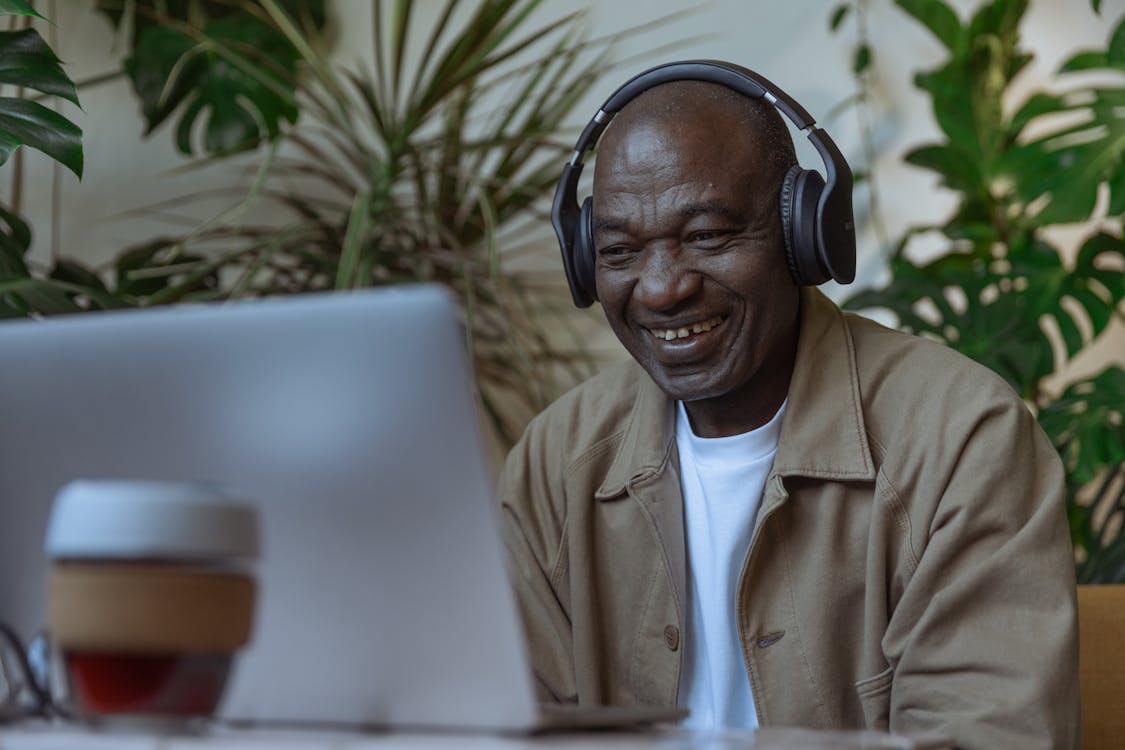 Source: Pexels.com
Engagement hooks are triggers that you build into your app that motivate users to take action. They are more or less like a CTA. On taking the recommended action, a user should get the feeling of being rewarded.
Ultimately, you want your users to get more engaged in your product, so this is a great way of achieving it.
A prime example is the gamification of an app. Here the app converts into a fun experience for the user, resulting in rewards. The user gets extra points that unlock more features or badges and status symbols.
4. Motivate Engagement on Your App
This might seem similar to a few of the points mentioned above. But here, what you do is gentle; you nudge users to get into the app again. It helps them to reach the habitual stage.
Subtly push notifications and send emails, but don't deluge the user. The best way is to send prompts in line with the user profile, with a specific CTA providing a relevant link to a product update or a newly-launched feature.
But ensure to push notifications relevant to your user's requirements. If they see that your notifications are not helping them in any way, they are most likely to change their notification settings, or in the worst-case scenario, totally disable them.
5. Feedback from Churned Users
So, even the customers you lose can teach you some valuable lessons. Why did they not stay with your product? Where did you fall short in motivating them? You can even send feedback forms to such customers, and you will be surprised how many will get back to you.
For those who unsubscribe, you must always give provision for them to leave information about why they left.
6. Use Product Analytics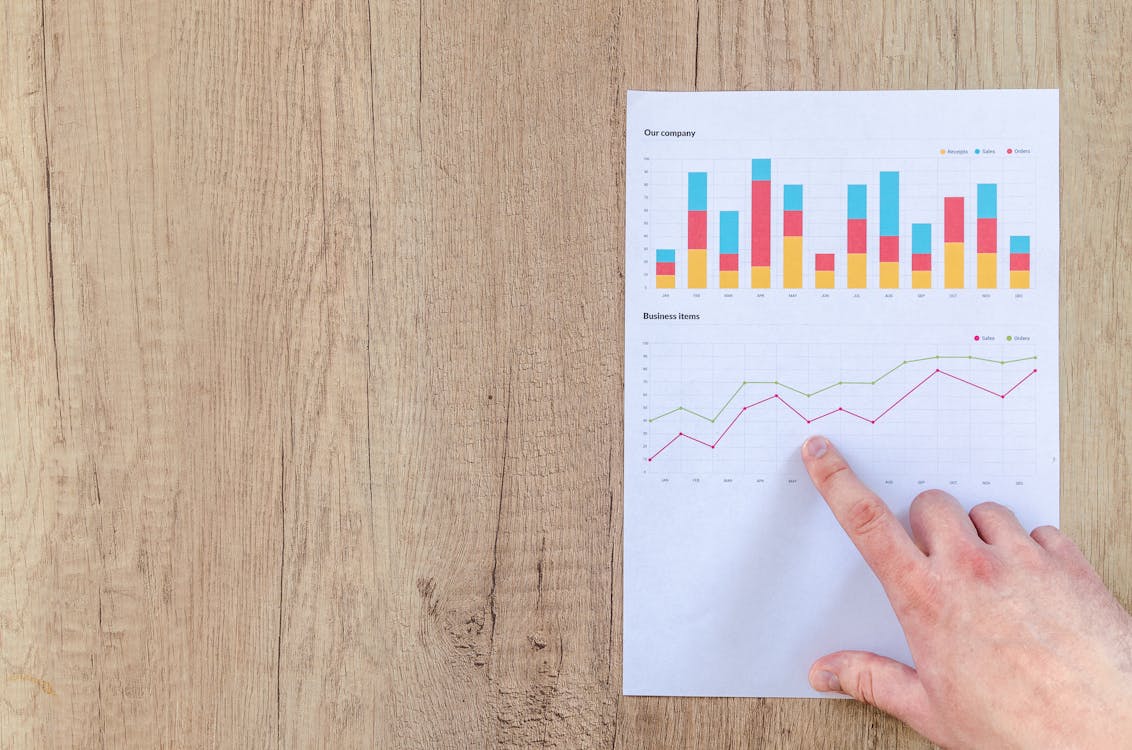 Source: Pexels.com
This one needs no special guesses. As a developer of the products, you can reinforce them with adequate data collection technology to bring you relevant analytics. These analytics should follow your customers' usage patterns and help you to understand how your users engage with the project.
Through this process, you will also see some areas of development where you can improve the way your software works.
Conclusion
To sum up, you can use user retention metrics to get realistic, scientifically-based feedback on the performance of your SaaS products. Certain aspects like broken links, bugs, sluggish loading or excessive ads can make your user retention rates drop through the floor.
So, you need to be on the constant lookout for these issues and resolve them immediately. It is a good idea to conduct audits regularly where you test the end-to-end functionality of your software.
In addition, follow the tips on how to measure retention rate and consider the information I have provided to measure and improve your user retention in 2023.
FAQs
1. What is good user retention?
Most industries consider less than 20% for an average period of eight weeks. For the media or finance industry, it's considered as over 25%, and for SaaS and eCommerce industries, over 35%
2. What is a good day one retention?
Anything between 35% to 60% on day one is considered a good retention rate.
3. What is user retention in Google Analytics?
Google Analytics offers a cohort chart that shows the percentage of new users returning to the app on particular days.
4. How do you increase retention metrics?
You can increase your retention metrics by analyzing your churn rate and improving customer experience and customer relationships.