A lot of times an amazing, feature rich applications fail to generate enough adoption. It happens too often when the users fail to understand the comprehensive functionalities of the application. There is a learning curve involved in exploring and trying out the different features and the functionality.
One of the most important things that decides the credibility of the application is if the users have onboarded properly.
Why Onboarding Checklists?
The onboarding checklists will not only make sure that the users complete all the necessary tasks in the application but it will also guide them through the important features so that they get familiar with the application and its functionality.
How Does it Work?
The Onboarding Checklists gets users on the learning path & they make sure users are progressing towards the functions which application owners, learning team wants them to see/complete.
Checklists highlight and remind the important tasks which are yet to be completed.
It guides the users with step by step walkthroughs for completing the important tasks.
Once the users has completed a particular task, it reinforces the achievement with appropriate messaging.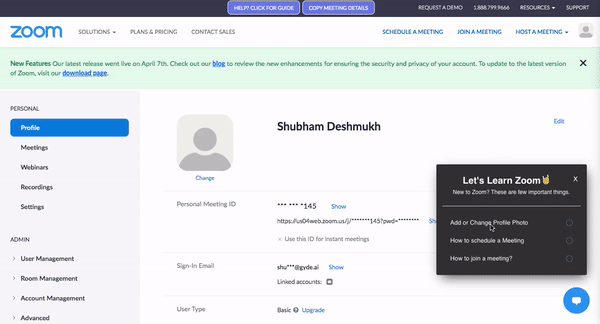 The onboarding checklists act like a reminder till they onboard successfully.
So if you are rolling out a new application within your organisation or if your company offers a SAAS solution and want to onboard users in a quick and efficient way. Gyde would love to collaborate!